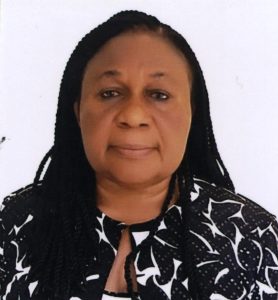 Nigeria is a regional power in Africa and has eyes set on becoming a major global power. However, this objective and other national interests may remain largely unattainable unless the government is supported by the provision of well researched information and policy options from strategic institutions such as the NDC. The Department of Area and Regional Studies (DARS) in the Centre for Strategic Research and Studies was established to provide specialist knowledge and information, on demand, and in a timely manner, to Nigeria's policy makers on any given area or region of the world.
In line with Nigeria's broad foreign and defence policy, the major framework for analysis is that of constructive concentricism, which begins with Nigeria's immediate neighbourhood, where information will be acquired on issues relevant to her interests and extending to the other parts of the world. Nigeria's leadership role in West Africa places her at a vantage position of doing same at the continental as well as the global levels. This could be located within the notion of the four concentric circles of national interest. At the core of these circles lies a concern with Nigeria's own security, predicated on the cultivation of good neighbourly relations especially with her immediate neighbours. This is in recognition of the fact that her security is inextricably tied to the security of West Africa, and it is for this reason that the second circle expands to include the whole of the West African sub-region. In this regard, Nigeria has demonstrated foresight and ability to project power in seeking to contribute to peaceful resolution of conflicts outside her immediate neighbourhood.
Nigeria's firm belief in good neighbourliness had motivated her to support democratic efforts in Equatorial Guinea, Guinea Bissau, Ghana, Sierra Leone and Liberia.