Major General PE Eromosele

DSS TSM FCM CM psc(+) fdc(+) MSc MA Intl Affairs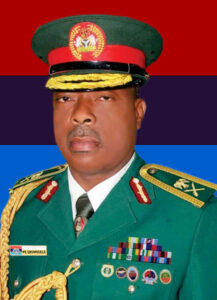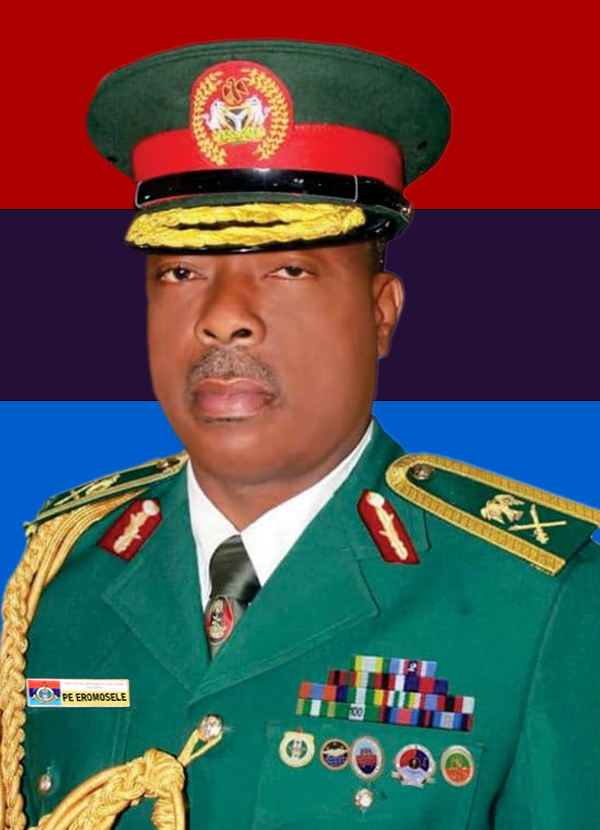 Major General Philip Ehizokhale Eromosele was born on 16 March 1969, and hails from Unogbo-Uwessan, Esan Central Local Government Area of Edo State. He had primary and secondary education in Benin City from 1975 to 1981 and 1981 to 1986 respectively. He joined the Nigerian Defence Academy as an officer cadet on 12 September 1987 as a member of 39 Regular Course. He was commissioned on 19 September 1992 and was posted to the noble Corps of Nigerian Army Engineers.
General PE Eromosele has served in various capacities in several establishments. He was an instructor at the Nigerian Defence Academy Kaduna (2002 – 2004), Directing Staff at the Armed Forces Command and Staff College Jaji (2007 – 2009), Commanding Officer 24 Support Engineer Regiment Abakaliki (2010 – 2011) and Director of Records Army Headquarters Department of Military Secretary Abuja (2011 – 2013).  He was the Assistant Director Foreign Liaison at Defence Intelligence Agency Abuja (2014 – 2016), Commander 44 Engineer Brigade Enugu (2016 – 2017), Chief of Staff Headquarters Nigerian Army Engineers Lagos (2017 – 2018), Directing Staff at the National Defence College Nigeria (2018 – 2020) and Commandant Nigerian Army School of Military Engineering (2020). In September 2020, he was appointed Coordinator Nigerian Army Special Projects.
Major General PE Eromosele has attended several courses. These include Junior and Senior Staff Courses at the Armed Forces Command and Staff College Jaji in 2000 and Ghana Armed Forces Command and Staff College Teshie in 2004 respectively, Peace Support Operation Course at the Pearson Peace Keeping Training Centre Kingston (Canada), and was a member of the National Defence College Course 22 amongst others. He possesses a Bachelor of Science Degree in Physics, Post Graduate Diploma in Computer Science and Engineering, Masters in International Affairs (University of Ghana) and Masters in Strategic Studies (University of Ibadan).  General PE Eromosele has the following awards, Forces Service Star, Meritorious Service Star, Distinguished Service Star, ECOMOG Medal, Command and Field Command Medals. He was also awarded Passed Junior Course and Senior Staff Course (+) and Distinguished Fellow of the Defence College fdc (+).
Major General PE Eromosele has had the privilege of promotion when due. He was promoted to the rank of Colonel on 12 September 2010, Brigadier General 12 September 2015 and Major General 12 September 2019. He took over the appointment of Deputy Commandant/Director of Studies National Defence College Abuja, on 15 August 2022.
Major General PE Eromosele enjoys listening to News, Swimming and Reading. He is married to Dr Uware Eromosele and has 4 Children – Lucy, Paul, Britney and Bryan Eromosele.