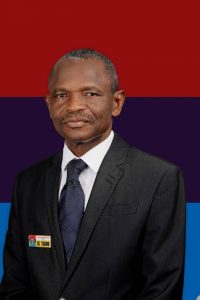 Dr Jacob Tsado, Head of Department
The College authority recently approved the take-off of the Editorial and Publications Department as the sixth department in the Centre for Strategic Research and Studies. The Department is conceived as the hub for publishing by the Centre and the College and was established to anchor and organise the publications endeavours of the Centre/College. It will facilitate the development of a comprehensive publications programme and strategy which would support and promote the intellectual output of the Centre/College. The Department will also oversee the strategic development of publishing in the Centre and the College and ensure the overall quality and integrity of publications emanating from the institution.
Functions of the Editorial and Publications Department
The Department, among other responsibilities, is to undertake the following:
Editing texts and materials across a range of publications including books, journals, monographs, reports, policy papers, etc. to ensure the highest standards of scientific content and presentation;
Ensuring clarity of content and stylistic integrity consistent with established standards and the NDC Style manual;
Providing leadership in all aspects of publishing operations, including commissioning, editing, production, distribution, marketing and customer service;
Coordinating the production and dissemination of publications, both traditional, electronic and online;
Developing proposals for new publications and publishing projects in line with the priorities and mandate of the Centre and the College;
Managing and supervising the peer-review process to ensure multi-level editorial control of publications for scientific and production quality;
Promoting and enhancing innovative and cost-effective publishing strategies for both traditional and electronic publications;
Ensuring effective liaison with authors, peer-reviewers, editors and other stakeholders towards the fulfilment of the goals of NDC publishing;
Coordinating the translation of publications and related issues such as reprint rights and copyright permissions;
Initiating and managing collaborations with other publishers and organisations in terms of their scientific and financial viability;
Producing and updating content for the College website;
Conducting periodic review of College publications and producing actionable reports for the attention of College authorities and Committees.