House of Representatives Commitee on Defence Reassures NDC of Its Support
The House of Representative Committee has reassured the National Defence College (NDC) of its support in the area of infrastructural developments. The Chairman, House Committee on Defence, Hon Babajimi Benson made this known during the oversight visit to the College in Abuja recently.
Hon Benson, who commended the College authority's efforts in addressing some of the challenges being faced, promised to synergies with the Commandant especially on some of the pressing issues as mentioned, therefore called for list of the requested issues to be tackled in no time.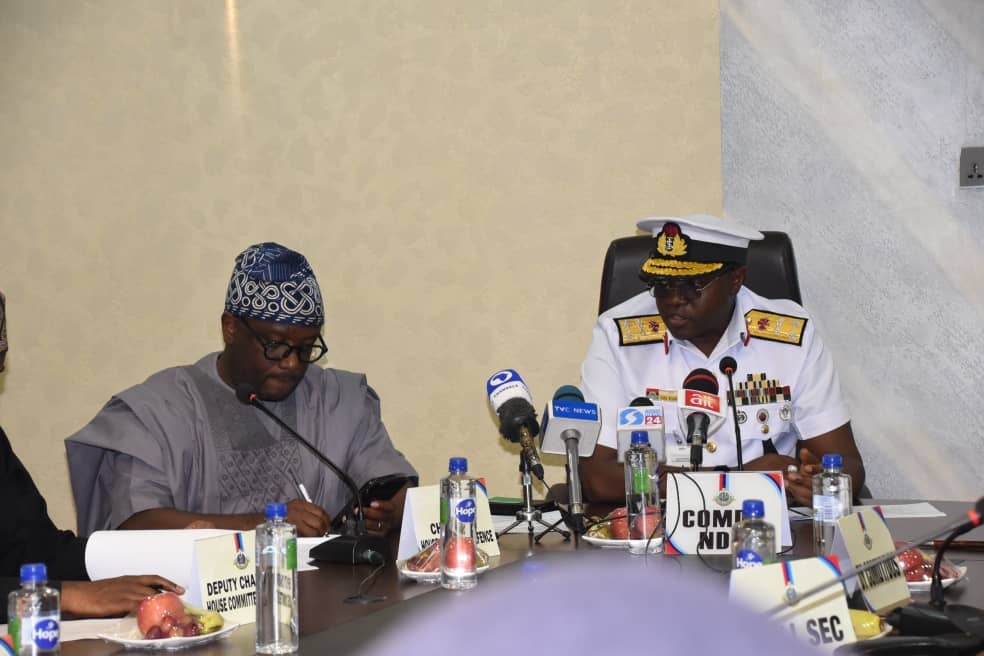 Earlier in his briefing, the Commandant NDC, Rear Admiral MM Bashir, who itemized some of the challenges that require urgent attention like inadequate provision of funds appropriated to the College, poor Power supply coupled with high cost of diesel, and infrastructures deficiency at the College permanent site, Piwoyi and at Ushafa camp among others.
He also called for proper coordination with the House Committee on Defence through workshops and programmes in order to understand the College activities in the right perspectives to function well as the highest military training institution in Nigeria.
The highlight of the visit was the brief by the College Secretary on completed and ongoing infrastructures, as well as other projects embarked upon by the College.