CSRS Conducted a Workshop On Personal Security and Kidnap Incident Management in Nigeria
The Centre for Strategic Research and Studies (CSRS), National Defence College (NDC), conducted a two-day Workshop on "Personal Security and Kidnap Incident Management in Nigeria." The Workshop held from 18 – 19 October, 2022 at Paul Dike Hall, Abdulsalami Abubakar Building, (NDC). The main objective of the Workshop was to provide state-of-the-art and comprehensive personal safety and an anti-kidnap body of knowledge that will help the target participants to manage serious security challenges in their current environments in general.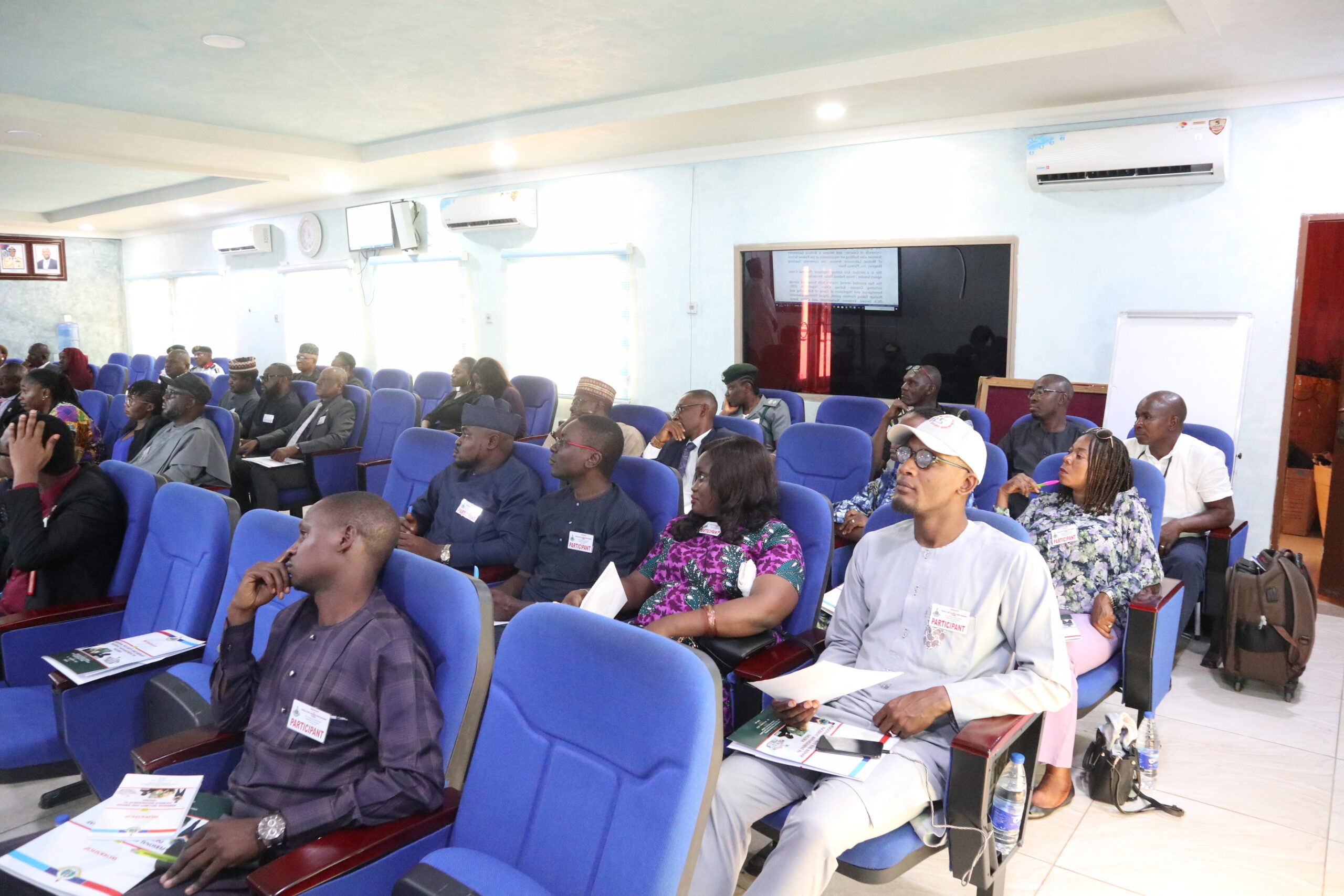 Participants were drawn from government Ministries, Departments and Agencies (MDAs), Non- Governmental Organisations (NGOs) and Private Security Firms. Declaring the Workshop open, the Commandant of the National Defence College Nigeria, Rear Admiral MM Bashir lauded the efforts of the Provost of the Centre for Strategic Research and Studies, Professor AO Ahmed for organising a Workshop of this nature. He mentioned that the issues of security were not the responsibility of only the security agencies, but a problem for all and the earlier we understand that, the better for us.
The Commandant further stated that he was impressed with the level of participation.  The Provost in his closing remarks at the end of the Workshop thanked the Commandant for the approval given to organise the Workshop. He expressed his deep appreciation to the Workshop Director and Training Coordinator Ms. Julie Sanda and her team for coordinating the activities of the Workshop. Furthermore, he thanked the participants for their response at such a short notice, stating that the most important thing is to build capacities to enable participants disseminate all that they have learnt in their various institution and daily lives.  In conclusion, he emphasized on the need to build of relationship between organisations and institutions that the workshop has brought together.