Defence, War Colleges' Participants Conclude Joint Security Exercise
Participants of National Defence College Course 30 and those of the Services War Colleges today concluded a joint security exercise nicknamed 'Exercise GRAND NATIONALE'. The 5-day exercise commenced on 27 June 2022 and the objective was to combine strategic and operational levels planning in leveraging military component of national power within a multi-agency context to enhance national security. The idea was mooted by the Defence Headquarters in an effort to achieve a holistic training that integrates policy analysis and implementation at the strategic level with operational level planning and execution.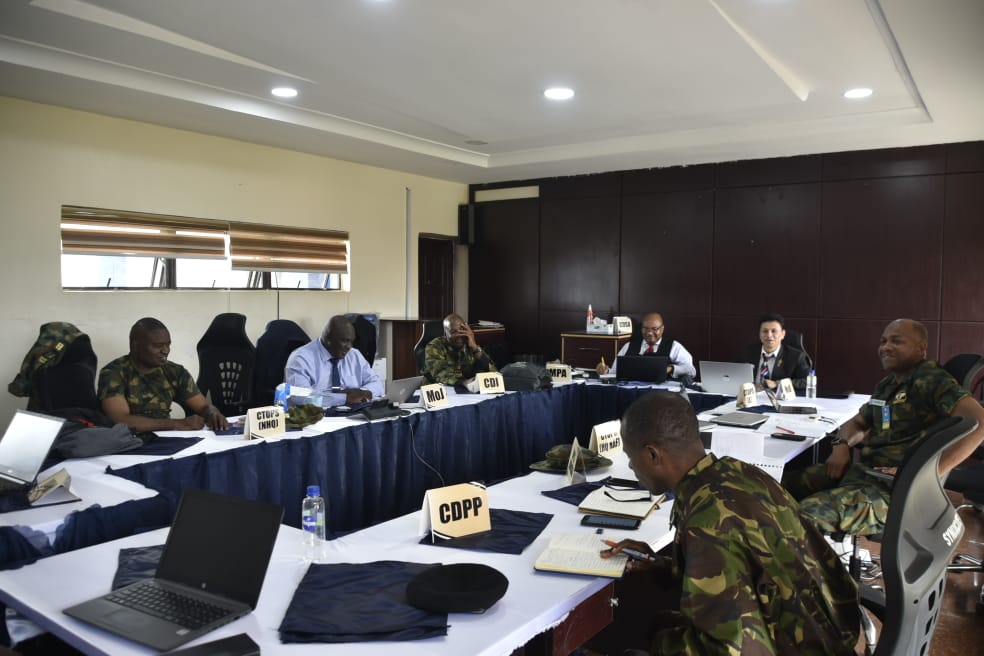 Thus, the Exercise enables participants at both levels of professional military training to come together and jointly address common national security challenges. It also provided realistic insight into the state of the nation so as to enable the participants strike the right balance between the nation's defence needs and its political, economic and social disposition. It is also to establish the link between political, military strategic and operational levels of command.
This year's exercise focused on the implementation of the National Security Strategy 2019, and National Counter Terrorism Strategy 2016. The Exercise was flagged-off by the Chief of Defence Staff, Gen LEO Irabor. It is the first time that participants at the National Defence College and Army, Navy and Air Force War Colleges are coming together to jointly plan an exercise. Exercise GRAND NATIONALE marks the end of series of exercises for participants of NDC Course 30, whose graduation is scheduled for 5 August 2022.