NDC Graduates 113 Participants
The National Defence College (NDC), on Friday 8 September 2023 graduated 113 participants of NDC Course 31 drawn from the Armed Forces, strategic ministries, departments and agencies. Other participants were also drawn from 20 friendly countries. The Commandant of the College Rear Admiral OM Olotu, in his remarks at the event said that the composition of the participants included 39 Nigerian Army officers, 22 Nigerian Navy officers and 5 Nigerian Air Force officers. He said others included 6 Nigerian Police Force officers, 20 personnel from various MDAs and paramilitary organisations, as well as 21 international participants.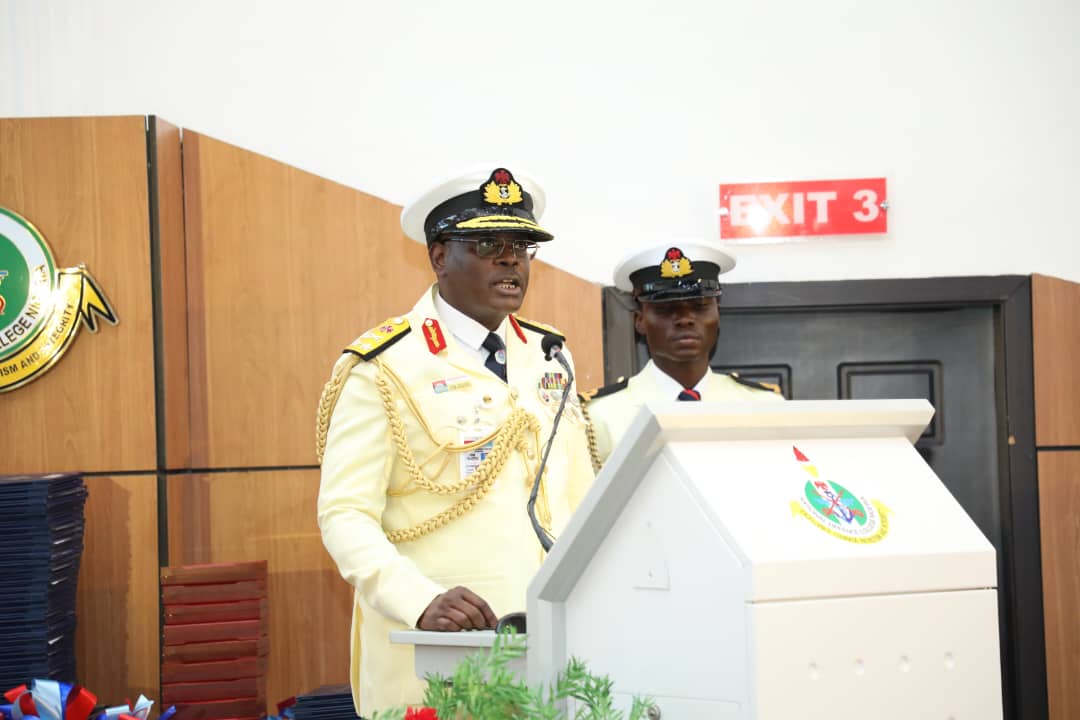 He said the graduation ceremony was organised to honour the ladies and gentlemen who had diligently participated in various strategic paper writing exercises and field trips over the past 11 months. According to him, the Module 9 of the College Course Curriculum is dedicated to the Higher Management of Defence package involving exercises that simulate real life scenarios and review of national defence and security policies.
Remarkably, the exercises for this year were focused on some of the most daunting security challenges facing Nigeria and through these exercises the college has equipped the participants with adequate knowledge and skills necessary to face the current volatile and complex environment. Participants have also received specific training in strategic decision making, future strategic perspectives, net analysis and policy implementation. "It is therefore envisaged that this set of participants will contribute to covering implementable solutions to current and future national, regional and indeed global challenges," he added.
The graduation ceremony involved awards of Fellow of Defence College (fdc) and Masters Degree in Strategic Studies to participants after 11 months of intensive training as well as award of excellence for outstanding research papers to deserving participants. He said the Armed Forces of Nigeria represents one of the finest institutions that the nation could be proud of, assuring that the government would continue to appreciate the sacrifice and patriotism of the gallant men and women of the military.
The President congratulated the Commandant and College management team for working hard to grow and empower such a crop of strategic leaders for the armed forces, ministries, departments and agencies of government as well as all allied countries represented in the course. Furthermore, he said the college had continued to produce military and civilian leaders who are intellectually sound, courageous, patriotic and of high integrity. He added that the College's unique style of consolidated knowledge through a broad thematic area had helped in finding sustainable solutions to national security and development problems not just in Nigeria but in Africa and beyond.
He expressed confidence that the graduates of Course 31 would bring the knowledge, expertise and skills acquired during the course to help in finding solutions to current and emerging security and developmental challenges in the country.
The event was graced by members of Federal Executive Council, National  Assembly  Members, Service Chiefs and members of  Diplomatic Corp.