The Chief of Defence Staff General CG Musa declares Exercise STRANEX open at National Defence College on 14 August 2023
The Chief of Defence Staff General Christopher Musa has emphasized the need for joint training exercise among the tri-service in the armed forces of Nigeria in order to keep up with the security challenges bedevilling the country.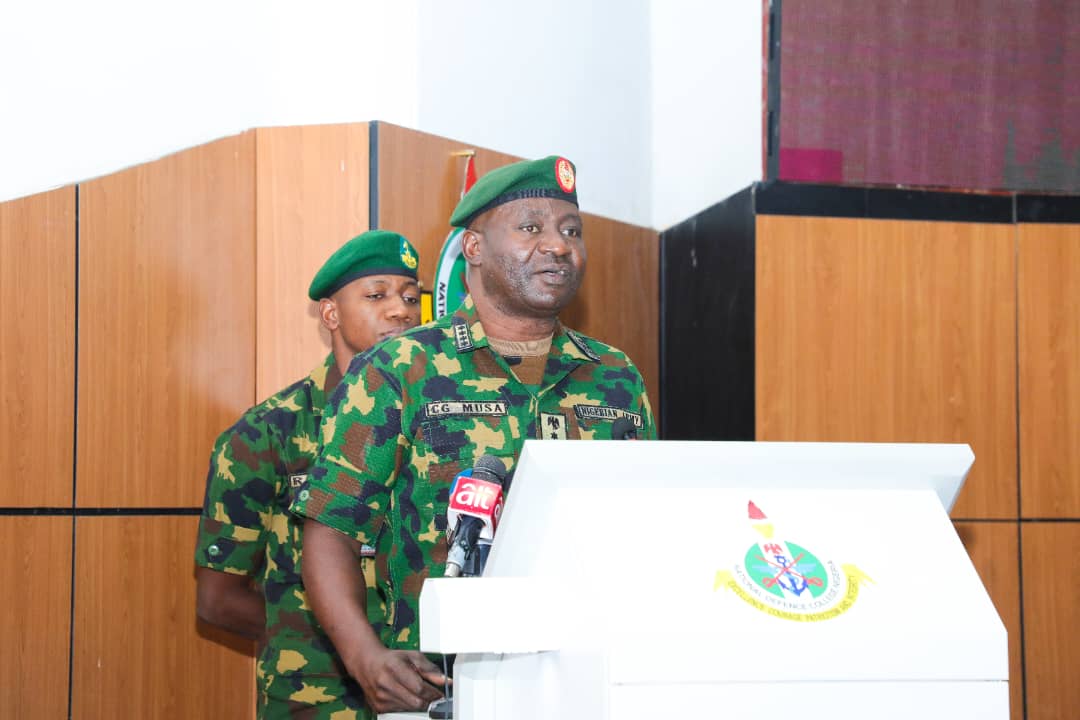 General Musa made this known in Abuja while declaring open the National Defence College Course 31 Strategic National Security Exercise (EX-STRANEX 2023) in conjunction with the Services War Colleges, said the importance of the training was to bring armed forces together and develop capacity of it's personnel for optimal performance.
Speaking earlier, the Commandant National Defence College, Rear Admiral Olumuyiwa Olotu stated that the exercise was designed to develop participants understanding and skills in the art of strategic decision making process during crisis management using the elements of national power.
Rear Admiral Olotu added that the conduct of the joint training exercise would provide the participants and the armed forces of Nigeria personnel the prospect of enhancing levels of military operations.