NDC Holds a Seminar with the Theme Democracy and Human Security: The Nigerian Experience
The National Defence College NDC Course  30 Seminar on Module 2 was held today at Abacha Hall of the National Defence College. The  aim of the module was to expose Participants to in-depth research of Nigeria's Socio-Political Environment and  its impact on Human Security with the adoption of the Whole of Society Approach to Enhancing Human Security. The Commandant of the College Rear Admiral OB Daji while delivering his welcome address  stated that "The series of lectures delivered in this Module, beginning with the overarching concept of the State and its application including a critical examination of our national purpose, values, interests and objectives as well as the role of the media and the promotion of popular democracy were all geared towards interrogating the notion of democracy and human security." This was anchored on the adoption of the Whole-of-Society-Approach towards enhancing human security in line with the theme of NDC Course 30.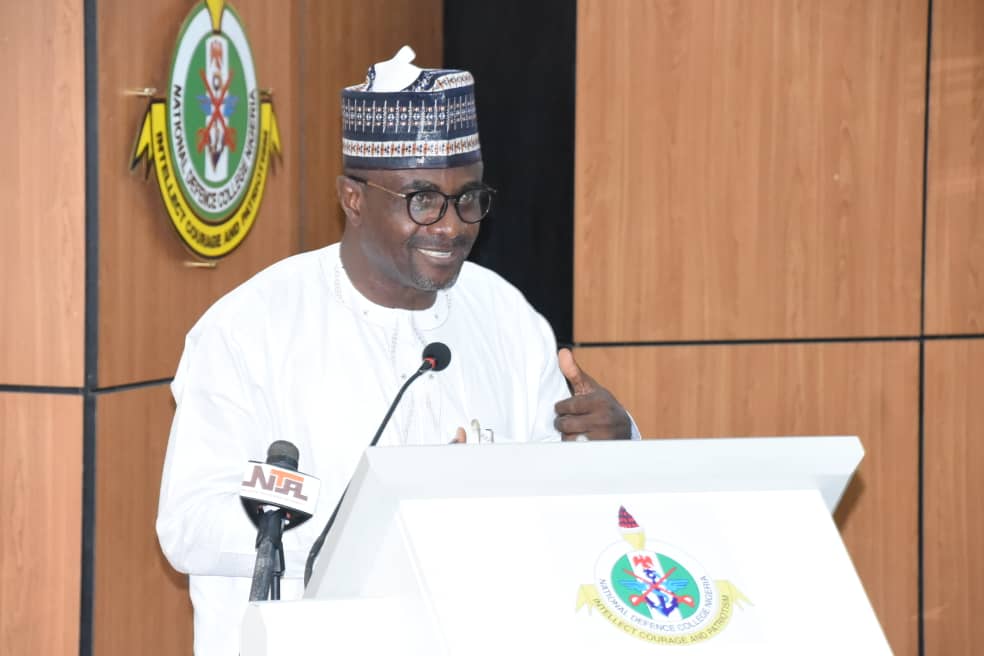 "Today's Seminar is therefore the climax of this Module. I am therefore confident that, at the end of the Module, Participants would have secured a thorough grasp of the nature of democracy in Nigeria as an evolving and dynamic process still beset with many challenges. This is the experience of democratic practices the world over. It would have also been clear that democracy must be situated in a cultural milieu rather than attempts at wholesale importation of brands of democracy from other parts of the world. Above all, it would have become obvious that democracy is not an end in itself but a means to enhancing human security and national development." Said the Commandant at the event.
The theme for the Seminar "Democracy and Human Security: The Nigerian Experience" was delivered by the Guest Lecture Prof Nuhu O Yaqub, a retired professor of Political Science Usman Dan Foliot Sokoto University. Others at the Seminar were the Deputy Commandant and Director of Studies NDC Maj Gen EV Onumajuru, Mr Oseloka H Obaze Managing Director and Chief Executive Officer Selonnes Consult Ltd and Dr Muhammad Kabir Isa Deputy Dean School of Post-graduate Studies Ahmadu Bello University Zaria were discussants at the Seminar. Directors and Faculty Members of the College were also at the event.