Nigeria, UAE National Defence Colleges Pledge Strategic Collaboration
The National Defence College (NDC) Nigeria and United Arab Emirates (UAE), have pledged to work together towards enhancing the national power of the 2 countries. The Head of Delegation, NDC UAE, Brig Gen Mahdi Alahababi and Commandant, NDC Nigeria, Rear Admiral Murtala Bashir, made the pledge during a visit by the UAE delegation to Nigeria on Monday in Abuja.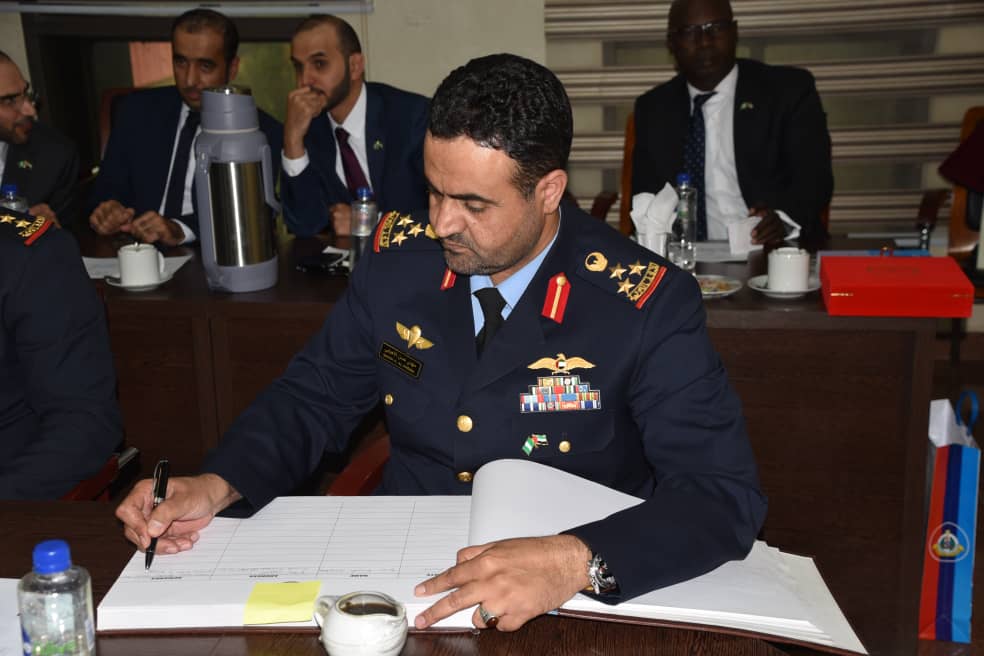 The Head of UAE delegation, Brig Gen Alahababi, said the visit was important to the Arab country towards sharing their knowledge about the 2 NDCs' strategic studies and  how Nigeria conducts its business to meet its mission. He said that UAE believed that the armed forces was the instrument in measuring national power, adding that there was need for both nations to work together in harmony. Responding, the Commandant of NDC, Rear Admiral Bashir, said the College had the mandate to develop future strategic leaders within the military, security agencies and strategic Ministries, Departments and Agencies (MDAs).
Rear Admiral Bashir said the College also had participants from international countries, adding that the current Course has 21 international participants from 20 countries. He said that the security environment was becoming more complex, volatile, uncertain and ambiguous, adding that no one could go all out alone in addressing the security challenges. The Commandant stated that, the College has continued to develop and update its curriculum to meet the demand of current and emerging security challenges as we are holding joint planning exercises with services war colleges. He called on the UAE delegation to consider further strengthening the relationship between the 2 countries as well as between their militaries.
He said the collaboration could be in form of exchange programme and sharing of experience that would help them to sponsor participants from the 2 countries to attend the colleges as well as exchange of directing staff.
The highlight of the visit was questions and answers for clarification on the activities of NDC.