Gov Hope Uzodimma: The Trouble with Nigeria is Leadership
The Module 6 for NDC Course 31 Participants introduced participants to the fundamental issues of Nigeria national security, statecraft, policy, and strategy. The module is a platform for understanding the various levels and aspects of security as well as developing coherent guidelines for the formulation of national and military strategies through lectures and seminars. Participants of NDC Course 31 had Governor Hope Uzodimma the Executive Governor of Imo State deliver a lecture titled "National Security, Strategic Leadership and Development: My Political Experience" at National Defence College on Friday in Abuja.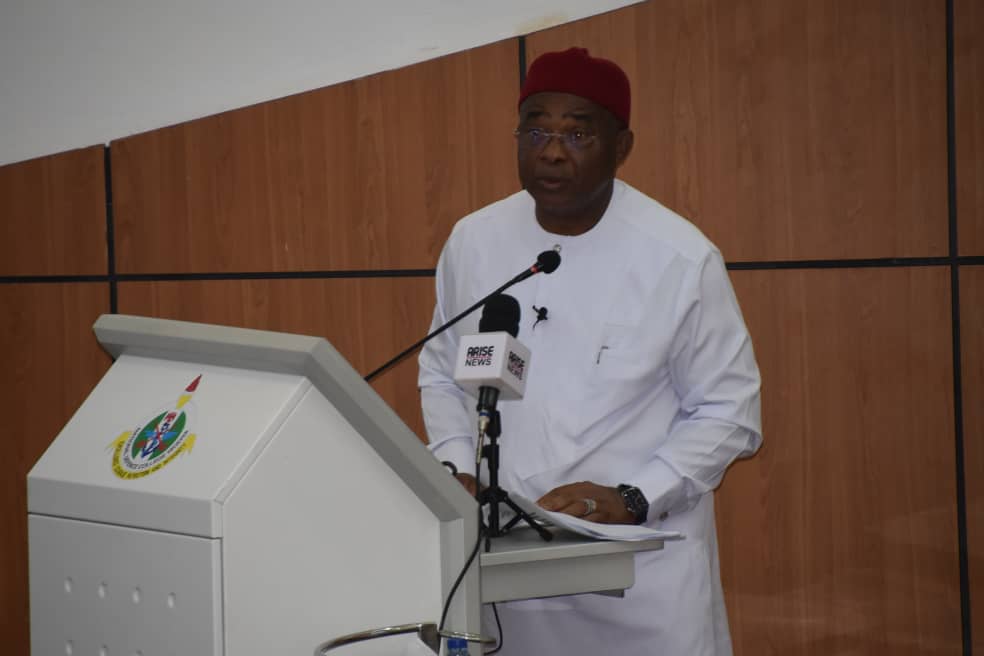 Governor Uzodimma, during his lecture, submitted that, "The trouble with Nigeria is leadership. According to him, what Nigeria needs is a strategic leader who is honest, accountable, knowledgeable, and visionary with uncommon patriotism and love of the country. Gov Uzodimma also disclosed that insecurity in Imo State has reduced with the cooperation of military outfits in and around Imo State. He further revelled that the way forward in enhancing strategic leadership in governance in Nigeria lies in transparent and accountable leadership.
The Commandant of NDC, Rear Admiral Murtala Bashir, lauded the governor's efforts in providing exceptional and visionary leadership in his state. He said that national security, political environment, and strategic leadership are the bedrock of successful governance. "As a strategic leader, you have to think of security and welfare of your people, you must have qualities of a leader which include honesty, transparency innovation among others."
According to him, a good leader must be patriotic, adding that strategic leadership and good governance go side by side. He therefore said good governance was key to the overall development of the country. Rear Admiral Bashir also called for collaborative efforts to address the challenges facing the country. "Everybody have a role to play in ensuring peace and security in the country," he added. He further spurred the participants to tap from the experiences shared by the guest lecturer as future strategic leaders.