Peacekeepers Likely To Face Serious Challenge Than Conflict …Maj Gen Abimbola Amusu (Rtd)
Peacekeepers are likely to face more serious challenge than war when deployed to pandemic environment. Former Corps Commander Medical, Nigerian Army, Maj Gen Abimbola Olatilewa Amusu (rtd) made the assertion today, 1 April 2022, as a guest of the College while delivering a paper titled "Pandemics and Human Security: Peace Support Operations in Perspective" to the participants of Course 30. Gen Amusu noted that the outbreak of infectious diseases such as Ebola and COVID-19 has caused many nations to expand the role of their military in handling public health emergencies.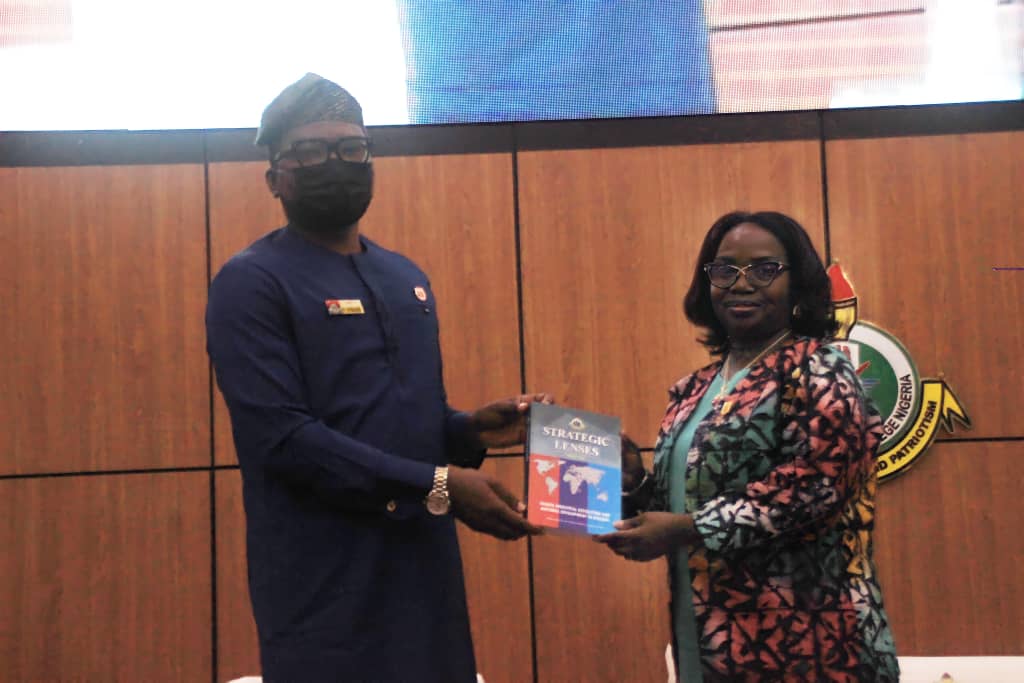 "Modern concept of security goes beyond the physical protection of a nation's boundaries to include the well-being of citizens. And Peace Support Operations (PSO) range from peacekeeping to peace enforcement to humanitarian interventions, and it is employed by the UN to help nations navigate difficult path from conflict to peace," she said. This makes the role of the peacekeeper to go beyond bearing arms to include all other duties necessary to provide security in the area of deployment.
It is important that military personnel and others deployed in PSO are kept safe from harm and diseases while performing their duties. It is equally important that troops deployed for PSO are healthy and do not import diseases into countries where they deploy.  Since peacekeeping is not immune to pandemics, Gen Amusu recommends that the risk of contacting infections should be considered when planning for deployment. Also, the advice of medical specialists and the medical plan should be incorporated in the overall mission plan.