The President of The Senate Calls for Unity Amongst Leaders
The President of the Senate, Ahmed Lawan has called for unity amongst leaders across the country in order to foster unity in their quest to achieve development and progress in the nation.  Ahmed Lawan made the call at the National Defence College (NDC) when he delivered a lecture titled "Strategic Leadership: My Political Experience" to participants of NDC Course 29.  According to Lawan, "Nigeria is heterogeneous and there's diversity. And, as leaders, we must ensure that we weave the diversity into our strength, that we are able to create and sustain unity to engender peace and progress''.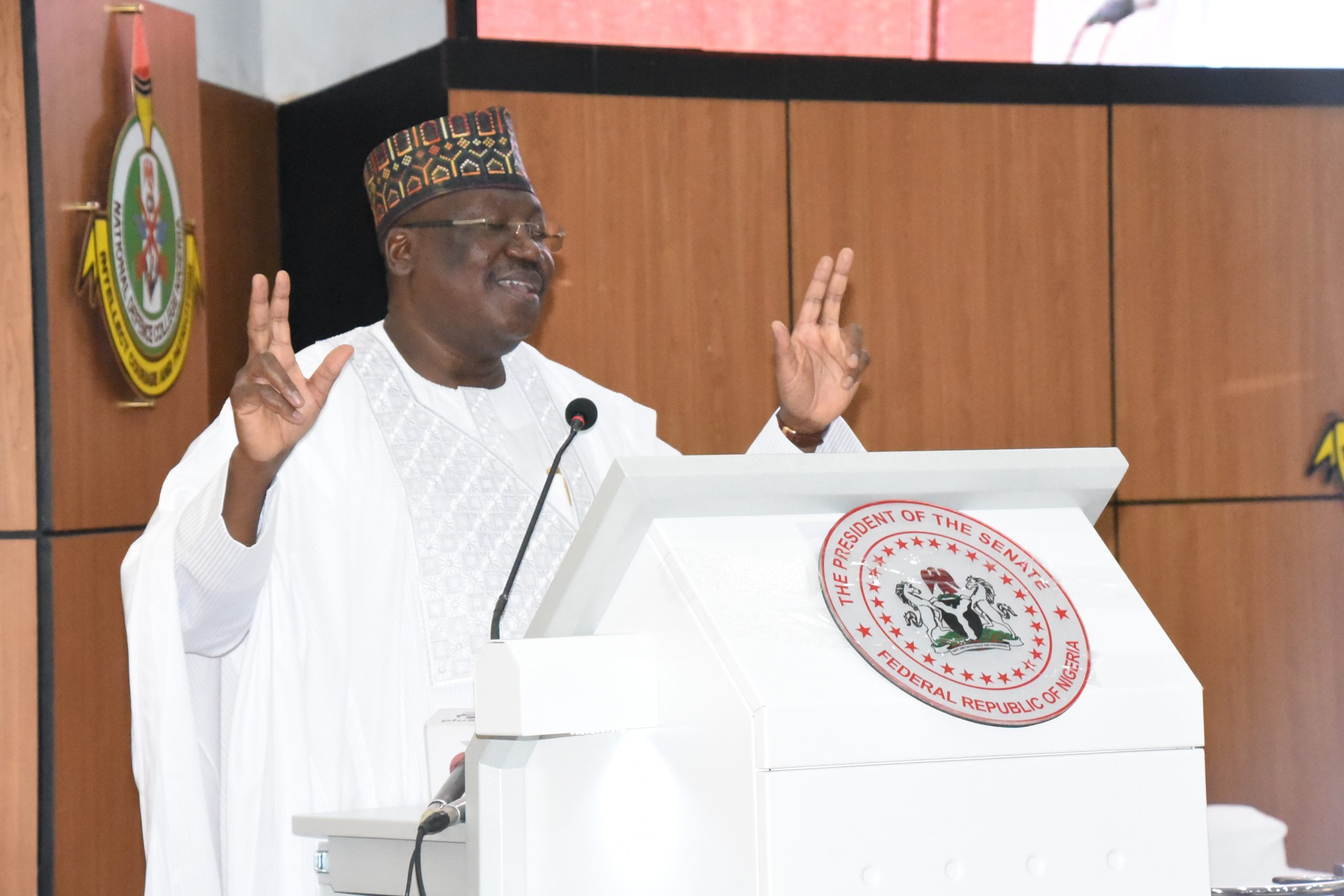 Speaking on collaboration between the Executive and Legislature, the President of the Senate said, "as leaders and members of the National Assembly, we have to achieve unity of purpose. We have to attain bipartisanship. "But because we are bicameral that we have a Senate and House of Representatives- We also have to achieve harmony. We have to work in cordiality with our colleagues in the House of Representatives. "And, having achieved a united and very focused National Assembly, we also need to work in harmony with other arms of government, and particularly with the Executive arm that we work with on almost daily basis.  "But the essence this is that we are stronger, more productive and more efficient together." As members of National Assembly and a government, if distinguished members of the National Assembly work in unison to deliver their legislative interventions for the executive to work with; and between the executive and the legislature, there is mutual respect and consultation, as well as cooperation and partnership, the citizens gets the best deal because performance and arrive deliver will be enhanced and sustained. This is the essence of any government."
The President of the Senate further attributed the challenges faced by the Federal Government to various types of discolourations from conspiracies woven around political, ethnic and religious sentiments, he however admonished Nigerian leaders to deploy strategic leadership tact needed for the realization of development initiatives that accommodate the national interest.
In his closing remarks, the Commandant, National Defence College, Rear Admiral Mackson Kadiri express his appreciation to the President of the Senate for the lecture. He stated that the knowledge gain from the lecture would further broaden the mind of the participants and reposition them as strategic leaders as they prepare for more strategic responsibilities in their various organisations after the Course. The lecture was part of programme for Module 6 programme for NDC Course 29 titled Policy, Statecraft and National Security.