West Africa: Coup D'etat Threatens Regional Security …Nigeria's Defence Minister
Nigeria's Defence Minister has identified the resurgence of coup d'état as an emerging threat to regional security and stability in West Africa. Major General Bashir Magashi (retired) bore his mind on the unfolding event in sub-Saharan Africa. He attributed the increasing spate of undemocratic intervention and disruption of the political landscape in West Africa to authoritarian regimes over the past years. "The democratic space is shrinking as more people live under fully or partially authoritarian states today than in the last 2 decades." The Defence Minister noted that the increasing move by African heads of states to undermine term limits to remain in power alienates more people and accounts for the unconstitutional changes in governments.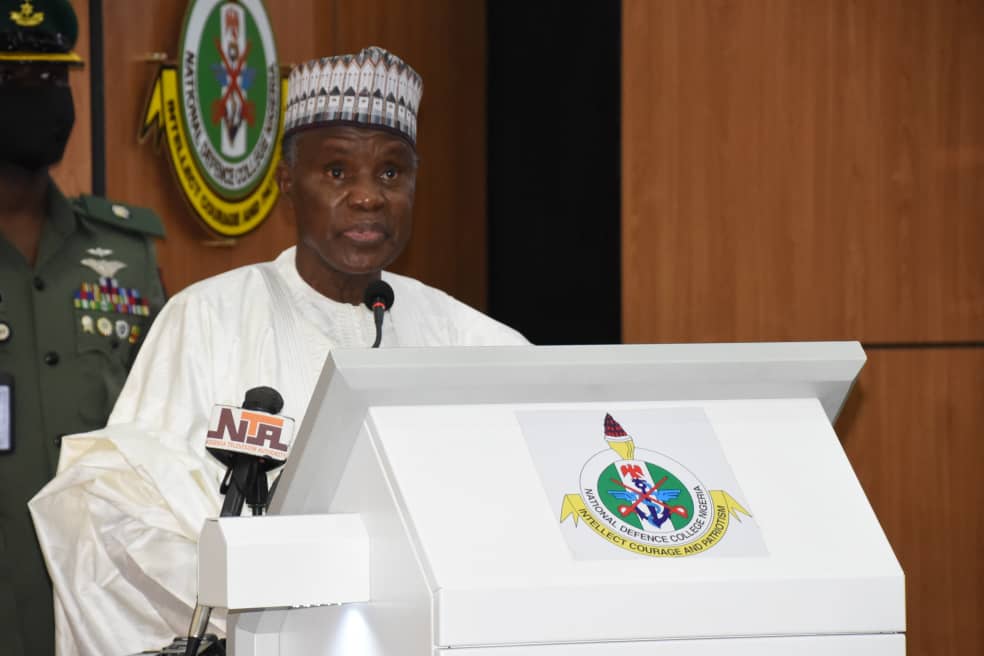 Delivering the keynote address as the Special Guest of Honour at the National Defence College Security Seminar 2022, with the theme "Emerging Security Threats in West Africa: Implications for Regional Security and Stability", the Minister stated that the rise in violent conflicts in West Africa has sparked concerns that emerging threats could undermine regional security and stability of the region. A combination of factors, he noted, accounts for the security challenges that have continued to undermine the security of member countries in the region. These include political corruption and politics of deprivation, poverty, underdevelopment, population explosion, ethnic and religious agitations; all which are borne out of poor political leadership and governance that have resulted in weak institution and fragile state structure.
To address the security challenges facing the West African region, a general consensus at the seminar is the need for a paradigm shift from the state-centric model to the non-kinetic approach that promotes human security. Participants believe that many of the security challenges facing the region are symptoms and manifestations of problems rooted in social, political and economic development. Those in attendance at the security seminar held today in Abuja include Nigeria's Security Chiefs comprising General Lucky Irabor (Chief of Defence Staff), Lieutenant General Farouk Yahaya (Chief of Army Staff), Vice Admiral Awwal Gambo (Chief of Naval Staff) and Air Marshal Oladayo Amao (Chief of Air Staff). Other participants include Professors Aloysius Okolie, Oshita Oshita, Chris Ogbogbo, Amadu Sesay, Osita Agbu as well as Ambassadors Sola Enikanolaiye and Aderemi Ajibewa. The Commandant Kofi Anan International Peacekeeping Training Centre, Major General Francis Ofori, and Prof Kwesi participated virtually.