Former President Obasanjo Shares Experience On Negotiation And Mediation Roles In Crisis Situations
Nigeria's former President, Chief Olusegun Obasanjo GCFR has identified knowledge of immediate and remote causes of conflicts, wide consultation, consensus building as well as focus on essential issues and ability to prioritize as key factors to success in negotiation and mediation roles during crisis situations. The former president noted that the principle of negotiation and mediation is the same everywhere regardless of whether crisis is at local, national or international level.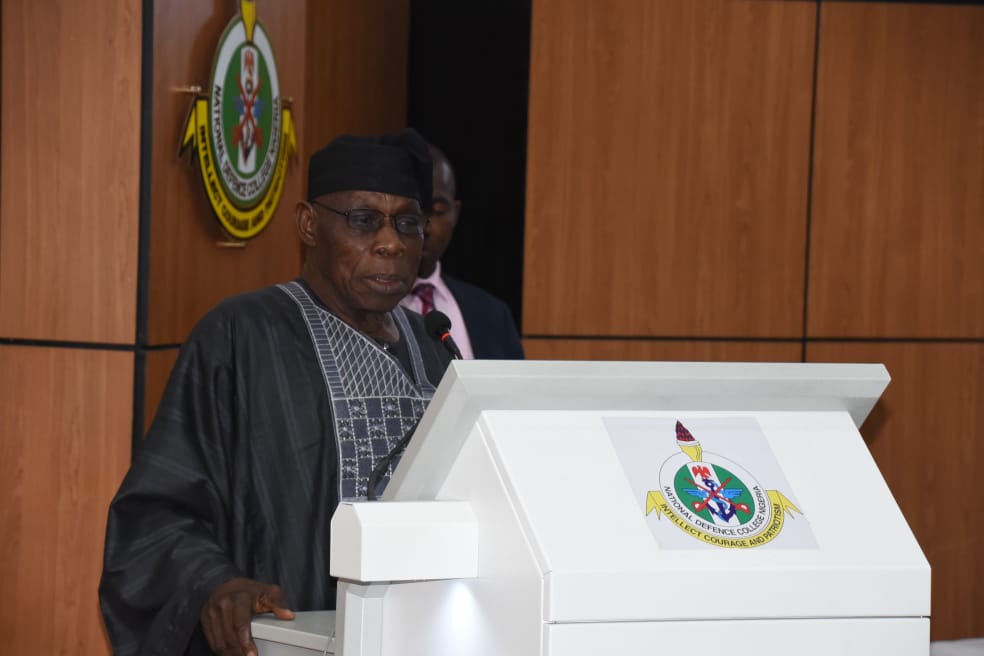 Speaking on the topic "Negotiation and Mediation in West African Crises: My Personal Experience", General Obasanjo shared the experiences on some of his negotiation and mediation efforts in addressing Niger Delta militancy and Boko Haram insurgency and terrorism in Nigeria, the 2010-2011political crisis in Cote d'Ivoire, as well as the challenges to peace and security in the Great Lakes region, where he served in 2008 as Special Envoy under the auspices of the United Nations to facilitate dialogue and reconciliation between the leaders of Democratic Republic of Congo and Rwanda.
While assessing some of these efforts as being successful and unsuccessful, General Obasanjo noted that negotiation offers a soft approach to crisis resolution. He advised on the need for mediators to strive for a win-win solution and avoid seeking for personal credit, while parties to the conflict should be willing to shift ground.