Commandant NDC Declares Open Policy Formulation Course
The Commandant National Defence College (NDC), Rear Admiral MM Bashir has declared open the Maiden Edition of Policy Formulation Course Programme for Course 31 Participants and that of Federal Ministries, Departments and Agencies (MDA's) in Abuja. In his opening remark, Rear Admiral Bashir, who welcome the Participants and commended the organizers, emphasized the importance of Policy Formulation Course and the need to fill up the knowledge gap by the stakeholders. He therefore, urged the Participants to see the Course as a problem solving course, hence the need to fully understand the processes involved and to be good drivers of policy formulation.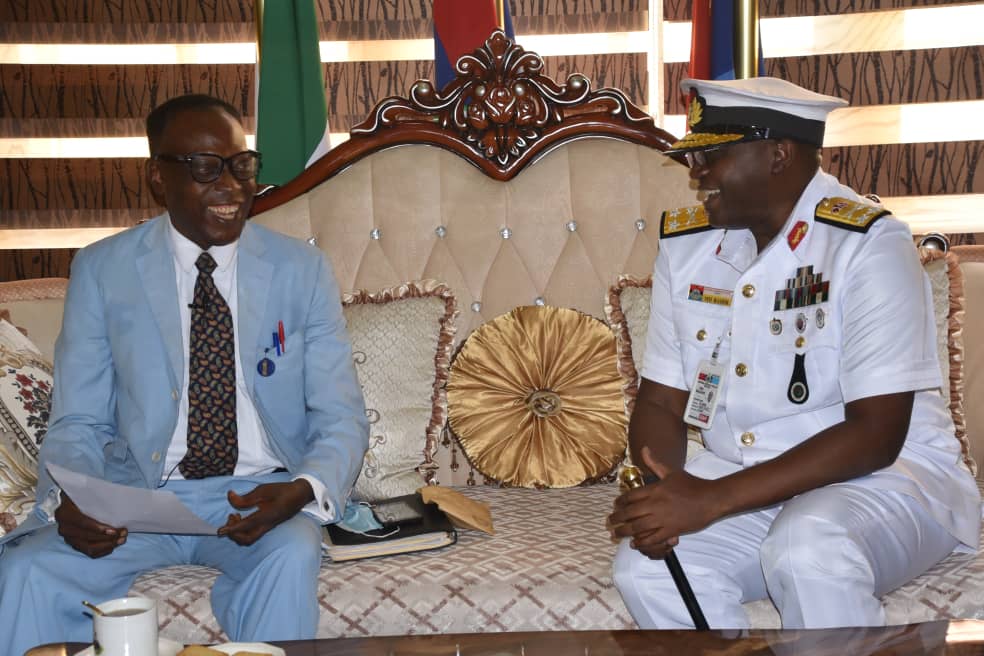 According to him, the sole aim of the course is to build the capacity of the Course Participants through A-Whole of Society-Approach.  As part of the activities slated for the Opening Ceremony was the lecture delivered by Prof  Akpuru-Aja Akpuru of  (Policy, Defence and Strategic Studies) Department of Political Science, Abia State University, Uturu, Abia State on Public Policy: Theoretical Perspective. Earlier in his address on the Course Highlight, Navy Commodore Vincent Gbaranwi, College Director of Curriculum and Programmes Development, (DCPD) noted that the Course contents would examine Contemporary Global and National Policy Environment in which Nigeria operates to broaden the understanding of Participants on public policies, as well as to review some of Public Policies in Nigeria with a view to create understanding towards the implementation and challenges involved.
The Course will run for 5 days.  The Policy Formulation Course  was attended by the NDC Course 31 Participants  20 other  Participants from MDAs, while the resource persons were drawn from the College academias and professional on policy matters.
Other Guest Lecturers expected for the programme is Hon (Mrs) Abike Dabiri-Erewa, the Chairman/CEO Nigerians in Diaspora Commission (NIDCOM) to speak on Policy Formulation and Implementation Practical Experience:  The National Diaspora Policy 2021 in Perspective.