CSRS to Host a Hybrid International Conference – Africa's Ungoverned Spaces and Regional Security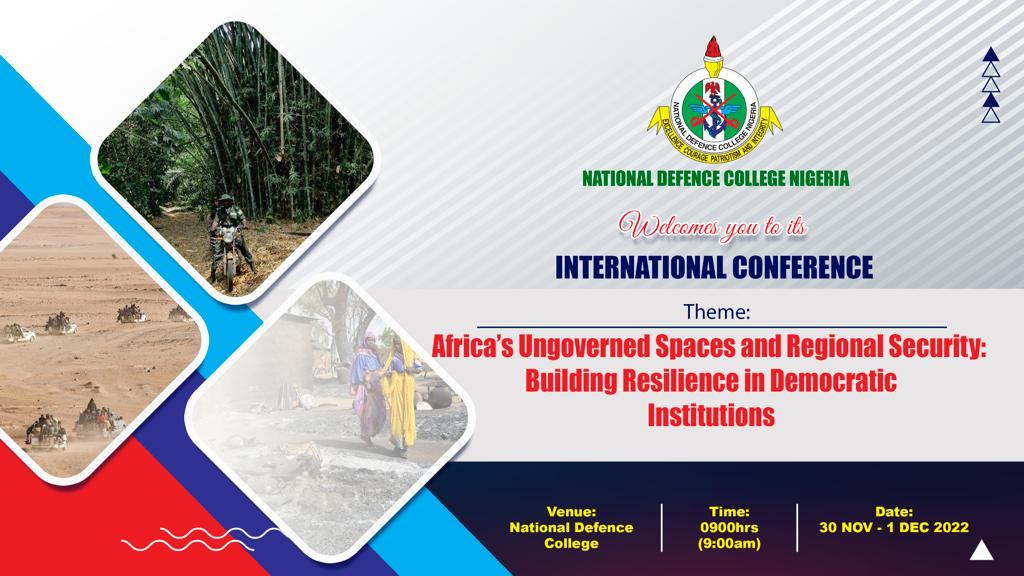 The National Defence College, through the Centre for Strategic Research and Studies  will be hosting a hybrid International Conference with the theme, Africa's Ungoverned Spaces and Regional Security: Building Resilience in Democratic Institutions. The 2-day Conference will hold from Wed 30 Nov – Thurs 1 Dec, 2022. The main objective of the Conference is to address the problem of ungoverned spaces in Africa, and its negative impact on regional security. This has become necessary because the unwillingness to provide the fundamental political goods associated with democratic governance: physical security, legitimate political institutions and social welfare in the ungoverned spaces has created safe havens for the rise of criminal organizations and militant islamist groups with adverse impact on regional security.
The Conference will have in attendance over 70 participants from International Organisations, Defence Headquarters (DHQ), the Services, related MDAs, Academia, Civil Society Organisations and the Media. The Conference will take place at the main auditorium of the College.