Gill Atkinson Speaks on UK National Security
The British Deputy High Commissioner to Nigeria, Gill Atkinson was a guest of the National Defence College Nigeria, yesterday 11 May 2022. Gill spoke on the topic "The Decision-Making Process and National Security: Perspective from the UK." Her lecture focused extensively on the UK National Security Strategy and Strategic Defence Review 2015, as well as Integrated Review of Security, Defence, Development and Foreign Policy 2021. Gill's lecture is one of the series under Module 9 titled "Higher Defence Management" of the College curriculum.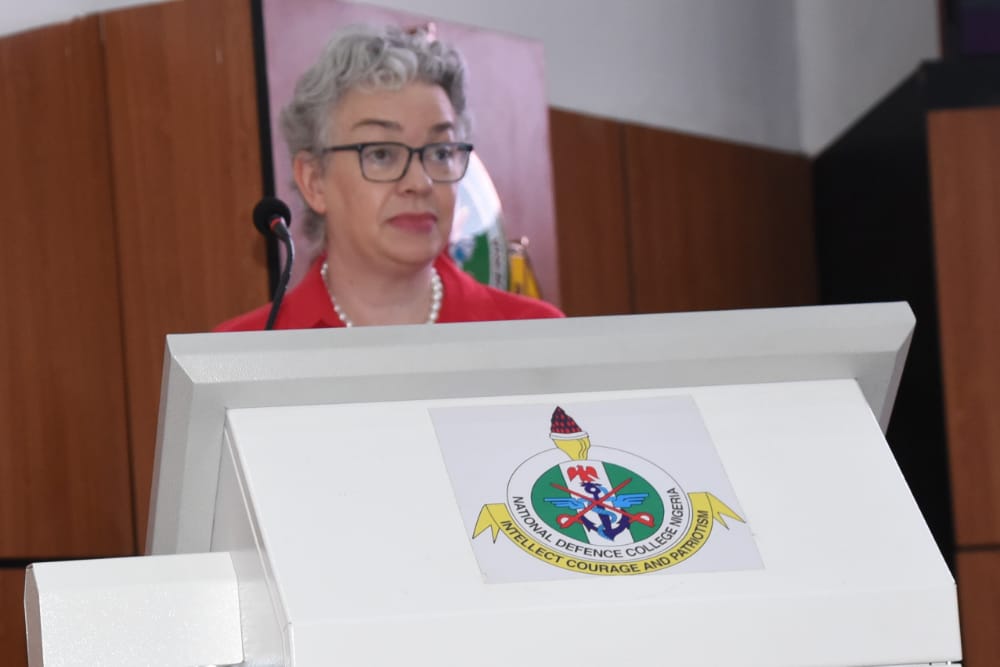 "Our national security objectives are to secure our people; project our global influence; and promote our prosperity. To achieve these, we must strengthen our armed forces as well as security and intelligence agencies; promote our values and interests through commitment to overseas development, invest more in our current alliances; as well as strengthen our domestic resilience and law enforcement capabilities against global challenges", she said.