Gen Agwai Calls for Cooperation of Regional Players In Peace Process In Africa
Former Chief of Defence Staff and Army Chief, General Martin Luther Agwai, rtd, has called for cooperation of regional players in the peace process in Africa.
Gen Agwai, who disclosed this when he delivered a lecture on : POLITICS AND ECONOMICS IN PEACE SUPPORT OPERATIONS to the National Defence College, NDC Course 30 Participants in Abuja recently.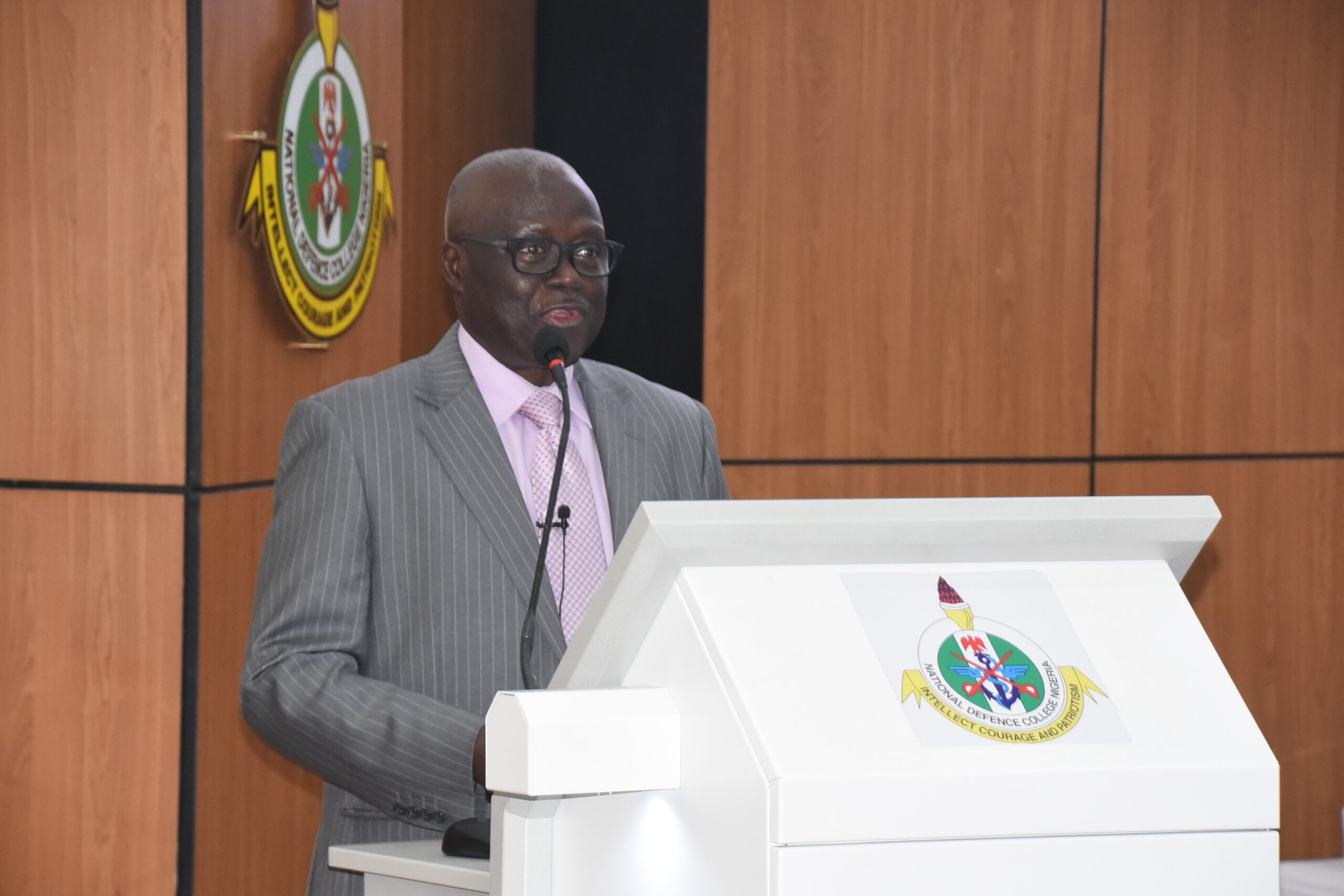 According to him, other factors that will contribute to success in peace operations in Africa include interests of key permanent members of United Nations Security Council and their willingness to mobilize diplomatic and financial support to the peace process; also willingness of belligerent parties to cooperate with authorizing bodies to implement the peace accord, as well as, development of an effective strategy to deal with potential spoilers.
In his statement to sum up the lecture, the Deputy Commandant/Director of Studies, Major Gen EV Onumajuru, who described the guest lecturer as a guru in peace keeping, extolled him over the well delivered lecture, also highlighted some of the key lessons in the lecture, therefore decried friction between contributing countries in terms of troops and finance but emphasized the importance of national interest in peace keeping.
The lecture was part of the College firm program for NDC Course 30, Module 8 on PEACE SUPPORT OPERATIONS sponsored by the Provost, Centre for Strategic Research and Studies, CSRS.