Media-Military Relations Must Be In The Interest of Nation Building – The Chief Executive, Channels TV
Harmonious working relationship between the military and the media is crucial to engendering national unity, especially during crisis situation. The Chief Executive Officer, Channels Television, gave the insight while delivering a lecture on "The Media and Public Opinion during Crisis Situation" at the National Defence College (NDC) in Abuja. Addressing the participants of NDC Course 30, Mr Tony Momoh stated that the media as the voice of the society has the responsibility to seek the truth at all times and communicate information to the public as events unfold. To do this, he noted, demands access to factual and credible information that can only be gotten from official sources in order to avoid confusing or contradictory reportage.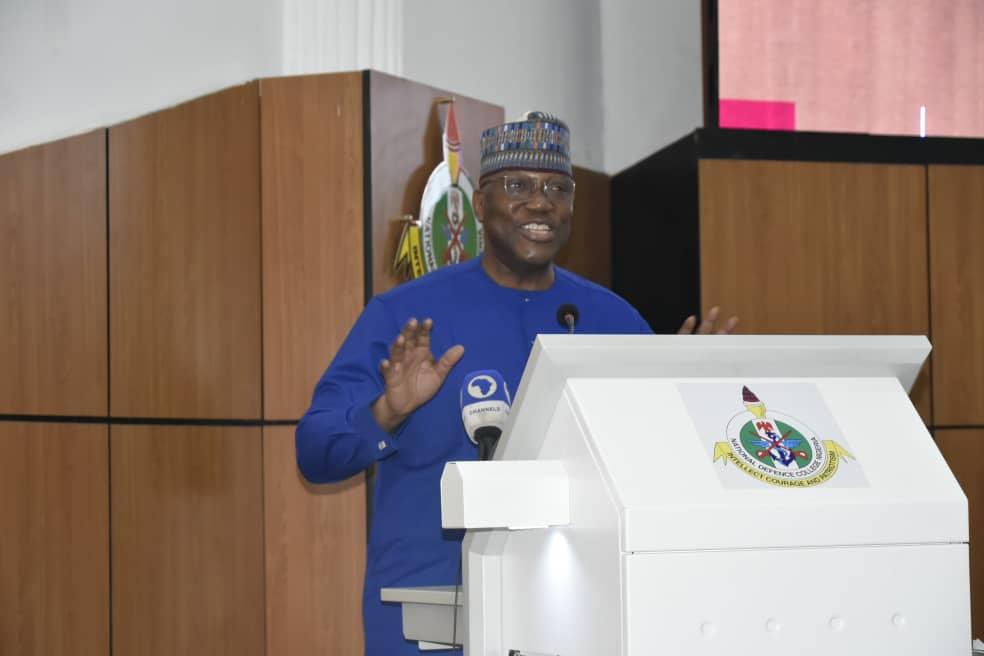 John Momoh, The Chief Executive, Channels TV
Acknowledging that the mass media is an important means of communication, Mr Momoh noted that the media impact on public opinion because the nature of the message communicated by the media is capable of remoulding society behaviour. "The media can calm the populace and encourage them to take positive actions, or take them to the other extreme."  In time of national crisis, "the media can engage in an organised effort to shape public opinion but without a positive attitude and good management of the media, even the best efforts of policy makers and government would not have the best possible effects". Agreeing that there might be a dichotomy between the military whose operations may be given to top secrecy; and the media which thrives on openness, Mr Momoh called for an understanding of the critical role of each institution so as to bridge the gap that may exist.
To bridge the gap in media-military relations, the Channels TV boss called for patriotism and practise of responsible journalism that promotes national security. Furthermore, Mr Momoh emphasised on the need to encourage and support defence correspondents tour to enable journalists have access to declassified information; and if possible, taking them into confidence on some classified information. He urged military spokesmen to treat journalists with dignity, as well as shorten the turnaround time for press releases. Mr Momoh advocated for regular review of military crisis communication strategy, and training of selected media practitioners to support kinetic efforts by the military. Military-media relationship, he said, "must be premised on the fact that both institutions mean well for the country and growing the relationship in the interest of nation building."