Onyeama: Africa Remains Centrepiece of Nigeria's Foreign Policy
Minister of Foreign Affairs, Geoffrey Onyeama, has said that Africa remained the centerpiece of Nigeria's foreign policy due to such policy determinants as geographical location, history and size. He made the assertion during a lecture titled: "Nigeria's Foreign Policy and National Interest" delivered as part of Firm Programme for National Defence College (NDC) Course 31, Module 5 on International Affairs and Regional Studies (JARSC) in Abuja.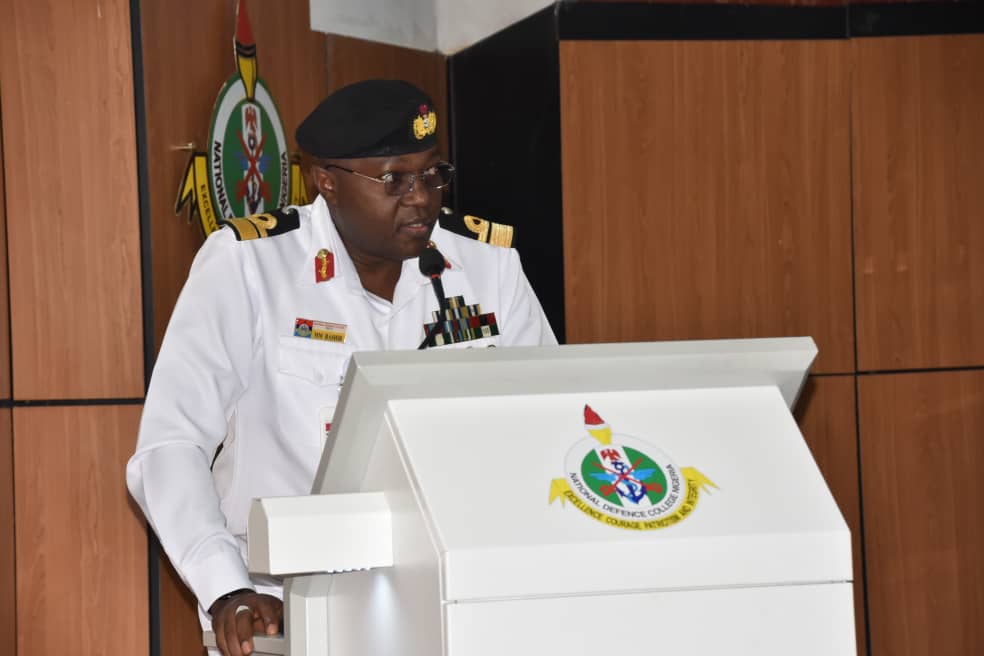 The minister said the mantle of leadership was thrust upon Nigeria as giant of Africa which entails responsibilities, commitments, intervention, support and sacrifices that must be reflected in its foreign policy. He stated that policy and strategies were deployed by the present administration led by President Muhammed Buhari in the three prioritised areas namely, security, anti-corruption and job creation.
Earlier, in his remarks, the Commandant of the National Defence College, Rear Admiral Murtala Bashir, who commended the minister for coming to share his thoughts on the nation's foreign policy with the college as well as maintaining cordial relationship with countries of the world during his watch. He further stated that the minister had raised the bar in international relations.
He added that foreign policy had enabled the country to establish diplomatic relations with other countries which aims to protect and promote national interest through national security and political goals. He, therefore, urged the Course 31 Participants to research further on the topic in order to add value to the polity as future strategic leaders.