NDC Hosts Workshop On Political Violence and Election Security In Nigeria
The Department of Defence and Security Studies (DDSS) of the Centre for Strategic Research and Studies (CSRS) National Defence College (NDC) in collaboration with African Global Empowerment and Development Network (AGED-Network) organized a 2 Day Workshop on Political Violence and Election Security in Nigeria.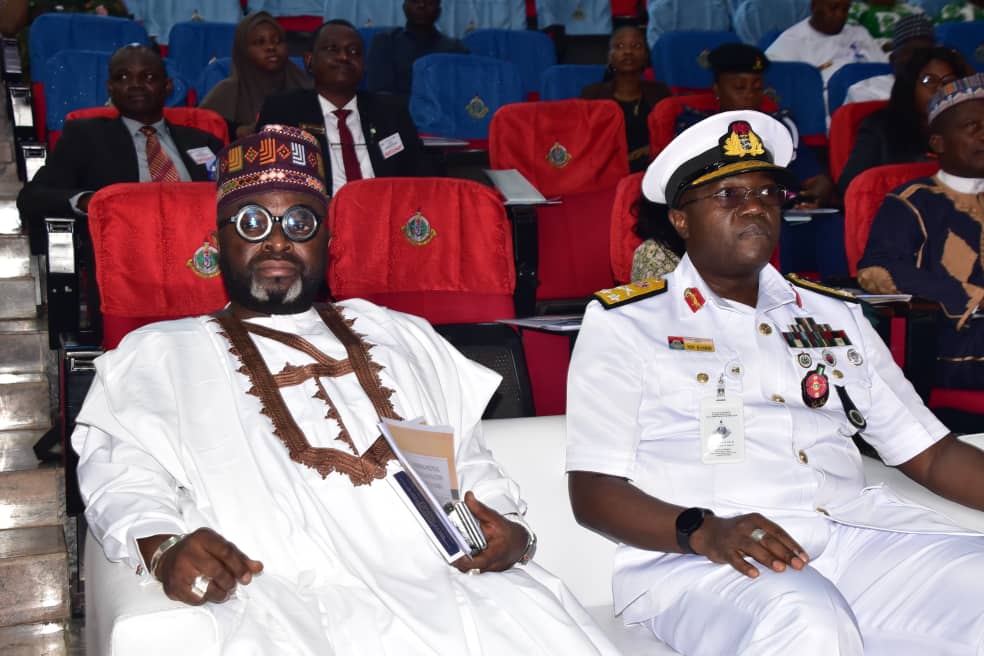 The Workshop brought together critical stakeholders to brainstorm on solutions to the perennial politically motivated violence and insecurity that often trail electoral process in the country and provided understanding on roles of the AFN, Police and other security agencies in the electoral process. In attendance were Rear Admiral MM BASHIR, the NDC Commandant, Prof. AO AHMED, the College Provost, Prof. Sani Adam, Federal Commissioner of the Independent Electoral Commission (INEC) and the Keynote Speaker, Barr. Festus Okoye, Rep of INEC Chairman, and other Reps of the CDS, Service Chiefs, IGP, NIS, NSCDC, DSS, CSOs amongst others.
Participants of the Workshop were drawn from the INEC, AFN and Police and other security agencies as well as strategic MDAs, religious organizations and CSOs. The HoD DDSS, Dr. A ABDULLAHI expressed gratitude to the visionary Commandant of the College, the pragmatic College Provost, mentors and resource persons for their kind support toward the success of the programme.